Quote:
Originally Posted by
Adamsvr
Forgive me, but I don't understand how any bugs or critters could get through the condensing coils in the A/C. In my opinion, screens are more needed on the refrigerator vents.
We did that on the fridge vents too. Our problem here is mud daubers. They love to take up residence in any opening that is covered, and build a mud nest. Hard to keep our garage door opened without them flying in and taking up residence in there on a stationary object to their liking.
The openings on the a/c units would be fair game for them. It may not impact the function of the unit, I really don't know.
__________________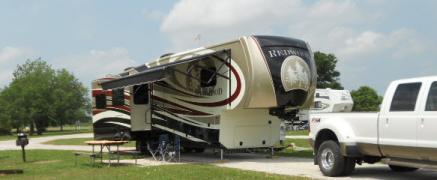 2014 RW36FB
2014 F-350 CC DRW, 25K Reese, Roll-n-Loc, Rhino Liner
'Half-timer' - Full time retired, tho!
Ken & Shelley